Sat., February 20, 2016 10:30am ·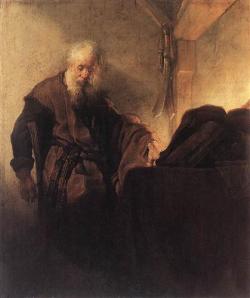 Explore St. Paul's Letter to the Romans during this Year of Mercy. Fr. Jack Hurley will lead this study on the followiing Saturdays from 10:30 to 11:45am:
February 20 (Intro)
February 27 (Justification by Faith)
March 5 (God's Love)
March 12 (New Life in the Spirit)
March 19 (Israel in God's Plan).
Classes will meet in the East Conference Room.
(St. Paul at his Writing Desk - Rembrandt, 1629-1630)