Tue., October 25, 2016 7:00pm ·
"The ISIS Genocide of Christians in the Middle East and Policies to Aid Them" is the topic of an interactive lecture to be given by Nina Shea, a member of the Hudson Institute and a Dame of the Order of Malta. The lecture will be held at 7pm in the North Conference Room.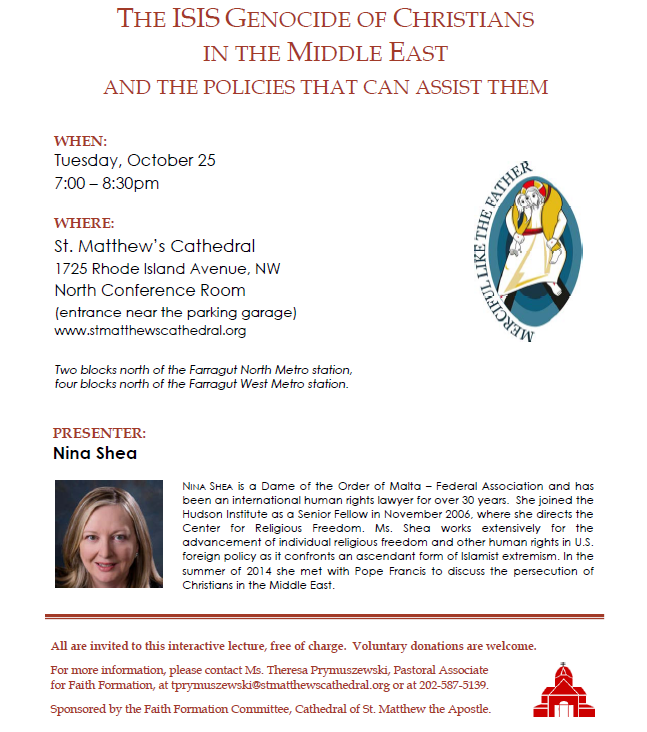 Below is a youtube interview with Nina Shea by Raymond Arroyo, ETWN.