Repeats every week every Saturday 3 times.
Sat., November 5, 2016 10:30am ·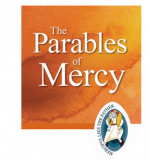 The Parables of Mercy will be the topic of the Fr. Jack Hurley's Bible study on Saturdays, November 5, 12 and 19, from 10:30 – 11:45am in the East Conference Room. Besides your Bible, you might want to purchase of copy of "The Parables of Mercy," published by Our Sunday Visitor.