Jonathan Demma and Maurice Moon are seminarians for the Diocese of Fort Worth, Texas, studying for the priesthood and currently assigned to St. Matthew's. Both men will be ordained to the transitional Diaconate at St. Elizabeth Ann Seton in Keller, TX on Saturday, April 29 by the Most Rev. Michael Olson, Bishop of Fort Worth.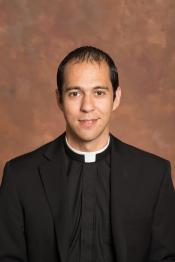 Jonathan Demma is completing his theology studies at the Catholic University of America in the Bachelor of Sacred Theology (S.T.B.) and Master of Divinity programs. At St. Matthew's, he has assisted with the Sacred Page Bible Study, Cathedral Coffeehouse, marriage preparation, and has served as an acolyte at various liturgies.
Jonathan was born in Lexington, KY, the fifth of six boys. His family moved to Fort Worth, TX when he was young. He studied trumpet performance at the University of North Texas, and later pursued an Electrical Engineering degree at Texas A&M University. After discerning a vocation to the priesthood, Jonathan joined the Franciscan Friars of the Renewal in New York, where he served the poor and the homeless for nine years. After completing a B.A.in Sacred Theology from Seton Hall University, he returned to Fort Worth as a diocesan seminarian. He will spend his final year as a deacon at Theological College, and will continue to serve at St. Matthew's until his ordination to the priesthood in May 2018.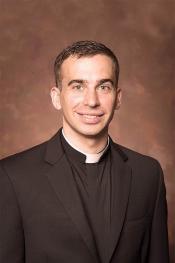 Maurice Moon is studying theology at the Catholic University of America and plans to complete his studies by May 2018. At St. Matthew's, he has been involved with Hispanic Ministries, teaching the Faith to youth on Sundays, and marriage preparation.
Maurice was born and raised in Fort Worth, TX. He worked full-time for five years, working in the food industry such as Chili's and TGI Friday's before entering St. Joseph Seminary in Covington, Louisiana. After four years, he received his B.A. in the Liberal Arts with a major in philosophy before coming to study theology at Catholic University. Maurice is so grateful for all the support and opportunities at St. Matthew's. He has enjoyed getting to know many of the parishioners and staff through the ministries he is involved in and looks forward of continuing to serve St. Matthew's as a deacon next year.
Let us pray for these men as they begin their diaconal ministries and
continue to prepare for their ordinations to the priesthood of Jesus Christ!