The Social Justice Committee would like to thank everyone who participated in our parish food drive. Together we brought in 610 canned goods of vegetables, soup, tuna, as well as packaged pasta, rice, cereal, bottled juice, and so much more! Many parishioners made monetary donations as well.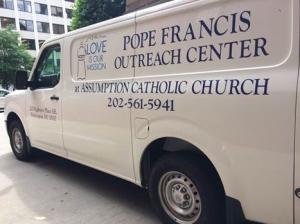 Everything we collected went to support Assumption parish's Pope Francis Outreach Center and their food pantry. A special thank you to all of the volunteers who helped with coordination, collection, and sorting.
~~
El Comité de Justicia Social agradece a todos quienes participaron en la colecta de alimentos de nuestra parroquia. Juntos recogimos 610 artículos de comida enlatada de vegetales, sopa, atún y paquetes de fideos, arroz, cereales, jugos ¡y mucho más! Muchos feligreses también dieron donaciones monetarias.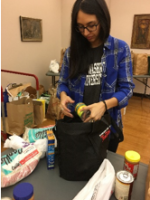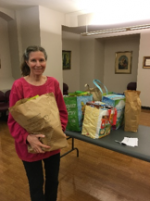 Todo lo que se reunió fue para aportar a la parroquia de Asunción y su despensa de alimentos del Centro de Servicios Sociales "Papa Francisco." Agradecemos a los voluntarios que ayudaron con la coordinación, la colecta y la organización de los alimentos.