Sat., April 1, 2017 10:30am ·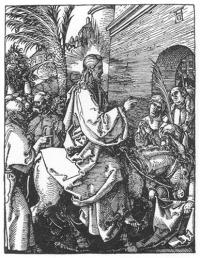 Fr. Jack Hurley on Saturday, April 1 explores passages from the Gospel of Matthew relating to Jesus' entry into Jerusalem and the events before Jesus' Passion in this first session of a two-part Lenten Bible study.
On Saturday, April 8, he will focus on the passages relating to Jesus' Passion, death and resurrection.
Join parishioners and friends in the East Conference Room from 10:30 to 11:45am.
Bring your Bible and a beverage. Coffeecake will be provided.