Sat., May 6, 2017 10:30am ·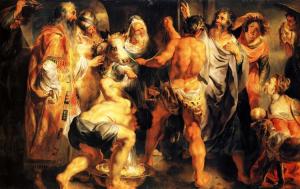 All are welcome as we explore some prominent New Testament figures from the Acts of the Apostles. You will be introduced to individuals who stand out in the initial evangelization of the Good News, notably Peter and. Paul, Philip the Deacon, Stephen, Cornelius, Barnabas, Lydia, Aquila, Priscilla, and Timothy.
Fr. Jack Hurley conducts this Bible study on Saturdays, May 6 & 13, from 10:30am to 11:45am, in the East Conference Room. Bring your Bible!