Sat., February 17, 2018 7:00pm ·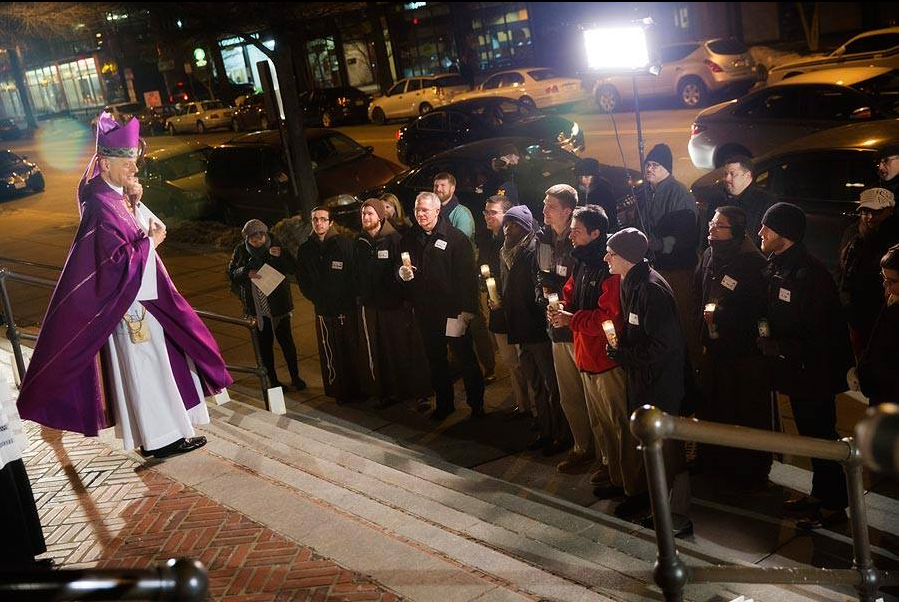 Light The City is back!
Join us on Saturday night, February 17 at the Cathedral for this evening of prayer and street evangelization spomsored by the Archdiocese of Washington.
Following a prayer service, teams of volunteers will head out on the streets and invite passers-by to come into the church to light a candle, pause peacefully in prayer with the Blessed Sacrament, and talk with a priest.
Volunteer in one of these ways:
1. Be a Street Evangelizer - encounter and invite others
2. Be a Prayer Warrior - spend time in the church praying throughout the evening
3. If you are a priest, join us to hear Confessions throughout the evening
Volunteer training is at 7pm. Street Evangelization and prayer will be from 8 to 11pm. Volunteers needed! Visit www.adw.org/light/ for more information and to sign up.
We invite all to share their prayer intentions with us on Saturday evening on social media using #LighttheCity.

Learn more here: adw.org/light/.