Sun., April 22, 2018 (All day) ·
Share the flier below.
Compartir el volante.

Marrow Donor Registry will take place after all Masses on Sunday, April 22. If you are between the ages of 18 and 44 and would like to be registered, you are invited to take 10 minutes to complete a contact form and submit a cheek swab. You can save a life.
Click here for more information, or contact Diana Milton at 202-817-0311 or diana_milton@gmail.com.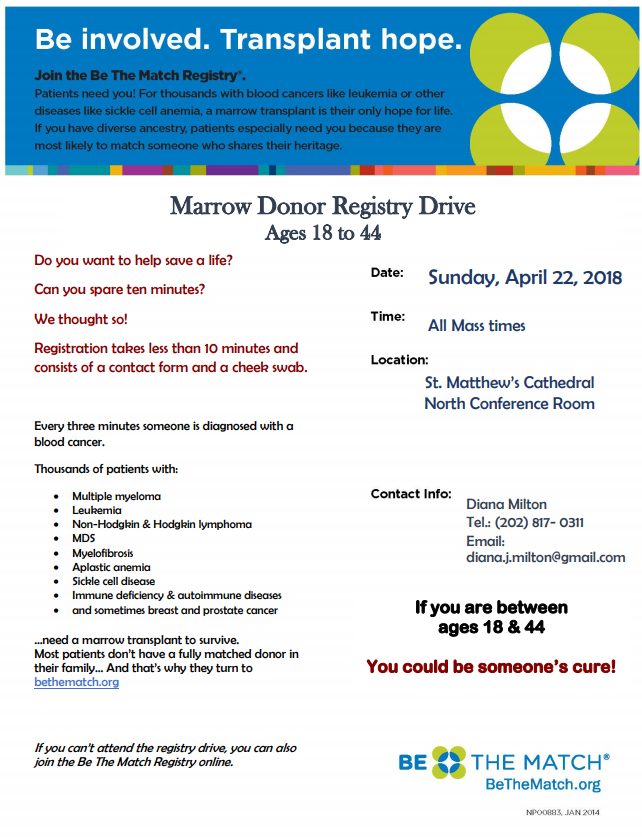 \\