Mon., September 17, 2018 6:45pm ·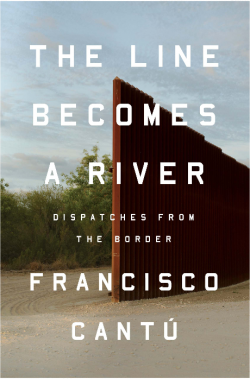 The next Cathedral Book Club meeting will be Monday, September 17 from 6:45 to 8:00 pm in the West Conference Room. The book for discussion is the recently published, "The Line Becomes a River: Dispatches from the Border," by Francisco Cantu.
The subject of this work is one both controversial and important--immigration along the southern border of the US. The author, a Fulbright fellow in his own right, was raised in the Southwest, the son of a naturalized Mexican mother who was a park ranger. After college, Cantu became a border agent, desiring to experience the trials and tribulations both of illegal immigrants and drug traffickers, as well as those posted along the border to police them. One commentator notes "His words are emotionally true and his literary sensibility uplifting." This is a remarkable work in its description of the cast of characters involved in the border story.