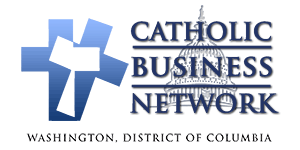 Congratulations to Cathedral Rector, Msgr. W. Ronald Jameson, the Catholic Business Network of Washington, DC's 2015 Clergy of the Year Awardee! Msgr. Jameson will receive the award at the 2nd Annual CBN-DC Gala on Thursday, October 1.
Also to be honored at the Gala, which supports Catholic education, is the CBN-DC Catholic Business Person of the Year, Michael P. Fitzgerald, Chairman, President and CEO, Bank of Georgetown.
Tickets to the Gala may be purchased at http://cbndc.org/events/gala2015.