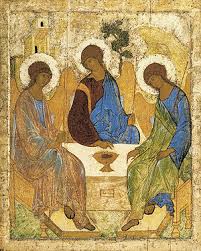 The Hospitality Committee has appreciated seeing so many parishioners and guests at their events this year. Thank you for joining fellow parishioners and guests one Sunday each month to share in fellowship, food, and fun! Please consider joining the Hospitality team.
Why is the work of the Hospitality Committee deserving of your support?
- Hospitality brings us closer to God; we praise Him by sharing our joy in one another.
- Hospitality builds community within and beyond our parish family.
- Hospitality gives time and space for friendships to grow.
Don't hesitate to reach out to the committee by emailing StMattsHospitality@gmail.com.