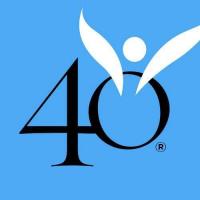 Parishioners throughout the Archdiocese of Washington are invited to take part in the international 40 Days forLife effort that began on September 25 and runs through November 3. In addition to participating in the 40 days of peaceful prayer and fasting for an end to abortion, please consider volunteering to pray at the DC location for 40 Days for Life,contact Michael New at 205-657-6943.
To learn more about or participate in this internationally coordinated 40-day campaign to end abortion locally through prayer and fasting, community outreach, and a peaceful all-day vigil at abortion sites, visit https://www.40daysforlife.com/washington.
For more information on our parish involvement with this campaign, contact Justin Silvers at jsilvers@cbndc.org, or call Fr. John Benson or Norma Canedo at the rectory office at 202-347-3215.