Couples preparing for marriage, in addition to meeting with one of the parish priests or deacons, also are expected to attend a recognized Catholic engaged encounter program. Several such programs are available.
One option is a marriage prep course to be offered at St. Matthew's from February to mid-April on Fridays, 7:30 - 8:30pm, in the East Conference Room. The concluding session is on Saturday, April 25, 10am - 4pm.
The course is free. Couples who attend the full course receive a certificate upon completion. '
RSVP with Fr. John at 202-347-3215 or jbenson@stmatthewscathedral.org.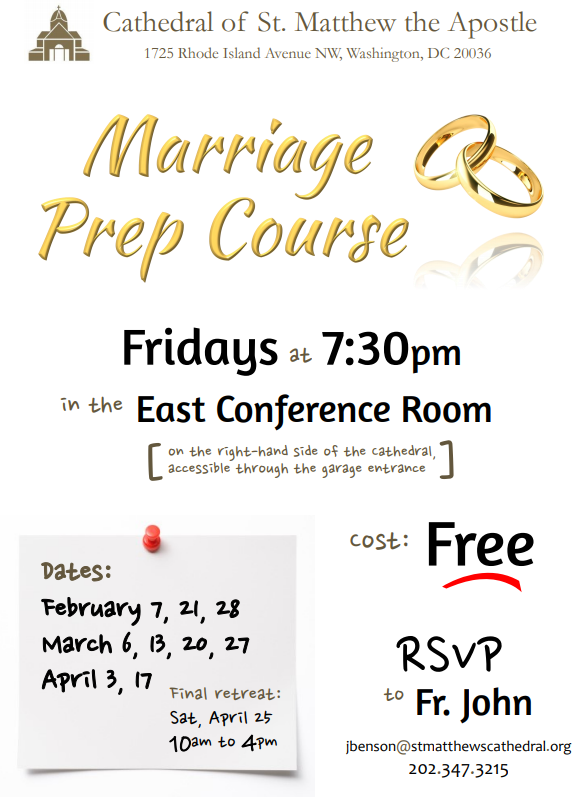 ​​​​​​​