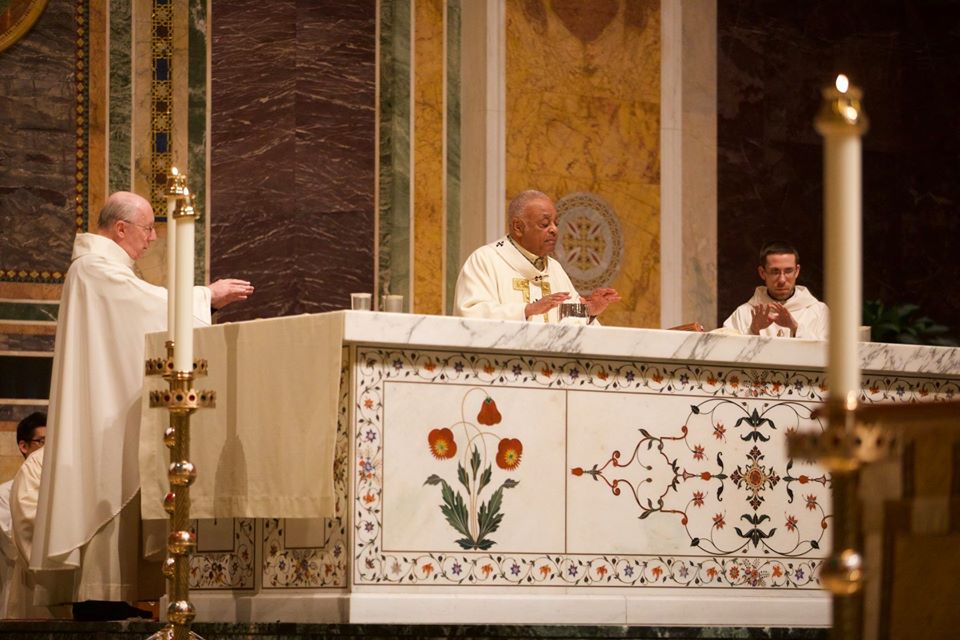 Read our April 8, 2020 update.
Vea nuestra actualizatión de 8 de abril 2020.
Visit the ADW Holy Week webpage.
Archbishop Gregory will celebrate the liturgies of Holy Week and Easter 2020, and Bishop Dorsonville will lead the Via Crucis on Good Friday, all at the Cathedral of St. Matthew the Apostle. All are invited to enter into and participate in these celebrations of the Paschal Mystery, to be livestreamed on the Archdiocese of Washington YouTube channel. Click below to watch livestreams!
Livestreamed on ADW YouTube Channel