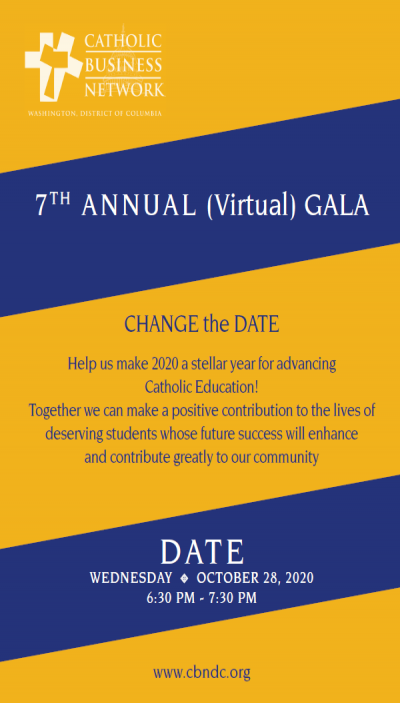 Join the Catholic Business Network of Washington, DC (CBN-D.C.) for their Seventh Annual Gala on Wednesday, October 28, 2020! This year's gala will be a virtual event. Help them make 2020 a stellar year for advancing Catholic Education! Joining with CBN-D.C., you can make a positive contribution to the lives of deserving students whose future success will enhance and contribute greatly to our community.
Did you know that Msgr. Jameson is Spiritual Advisor to CBN-D.C.? It is an independent nonprofit organization bringing together businesses and individual professionals to create valuable business and networking opportunities through monthly networking receptions and annual gala.CBN-D.C. regularly holds breakfast networking sessions in the Cathedral Great Hall (suspended during the pandemic).
All CBN-D.C. fundraising efforts support students in need at Catholic schools in Washington D.C. Click here to register for the gala, or contact Justin Silvers.