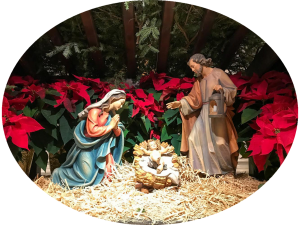 Msgr. Jameson and the Cathedral clergy and staff wish you a merry and blessed Christmastide and a peace-filled and prosperous new year!
Our celebration of Epiphany on Sunday, January 3 reminds us of the tenacity and determination of the mysterious Magi described in Matthew's Gospel. Their journey spurred by the sighting of a star brought them to encounter the person of Jesus. Let us be as determined as the Magi in seeking Him in this new year.
We celebrate Christmas until the Feast of the Baptism of the Lord on Sunday, January 10. Mark the end of the Christmas season at a 50-minute organ recital by Cathedral Principal Organist Paul Hardy, at 3:30pm!