Baptism of Our Lord
All Masses are open to the public. Face coverings are required inside the Cathedral regardless of vaccination status.
Masses | Saturday, January 8 at 5:30pm Vigil (Cantor & Organ) & Sunday, January 9 at 7am, 9am (Quartet), 11am (Schola Cantorum), 1pm (en español) (Coro Hispano), & 5:30pm (Contemporary Choir) (5:30pm Mass Program)
Penn Parking Garage is open Sundays 8:30am - 7pm.
Online Offertory options | PayPal & FaithDirect
After this Sunday's celebration of the Baptism of the Lord, the Schola Cantorum will be on winter hiatus until the beginning of Lent.
Livestreamed Masses
11am (English) | Rev. Ted Penton, SJ
YouTube | Program | Readings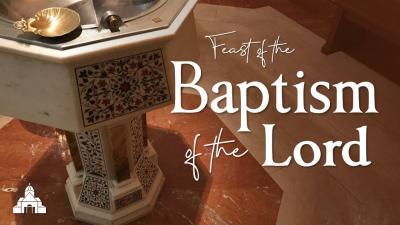 1pm (en español) | P. John Benson
YouTube | Programa | Lecturas