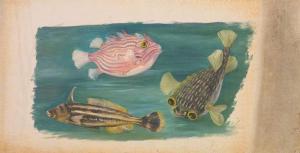 St. Matthew's Director of Faith Formation, L.J. Milone, reflects on this year's Easter Vigil. (Photos below by Catholic Standard/Andrew Biraj)
At the Easter Vigil, we, the people of God, welcomed nineteen people into the Catholic Church.
Eleven people were baptized in our new baptismal font (or pool) by Cardinal Gregory.
Six baptized Christians then made their Profession of Faith. And two Baptized Catholics were called by name and recognized.
Then, the eleven newly baptized, the six candidates for full communion, and the two baptized Catholics were confirmed by Cardinal Gregory and called by their Confirmation saint names.
All received their First Eucharist from Cardinal Gregory.
Each of these wonderful people glowed with a divine brilliance upon celebrating each sacrament.
We welcome them!
These new Catholics remind us of our own commitment to follow Jesus.
The word baptism means immersion. We are immersed in God as fish in water. We are immersed in the reality of the crucified God who is sheer love. We are always and forever one with God. At the core of discipleship is the following of Jesus into divine oneness: "The Father and I are one" (John 10:30). We are one with God, but we don't know it! We awaken to our oneness with the mystery of God through prayer; we celebrate this oneness in Baptism, Confirmation, and Eucharist.