Adult Faith Formation this Fall
August 25, 2023
Three New In-Person Series
St. Matthew's Faith Formation Office presents three new in-person series for fall 2023:

New Small Group Zoom Series
St. Matthew's hosts a 6-session Bible Study by Little Rock Scripture Study on the Gospel of St. John on consecutive Monday evenings on Zoom beginning October 16. Register today and purchase the study guide
October Book Club
On October 26, St, Matthew's Cathedral Book Club led by Fr. Jack Hurley meets to discuss "Characters of the Reformation," by perhaps the most popular Catholic historian of the 20th Century, Hilaire Belloc. 
Advent Morning Retreat
Heather Kinney, Associate Director for Academics and Pastoral Placements for the Paulists, leads our Advent Retreat from 9am to 1pm on Saturday, December 2 in the Great Hall.
Mark your calendars - there's something for everyone!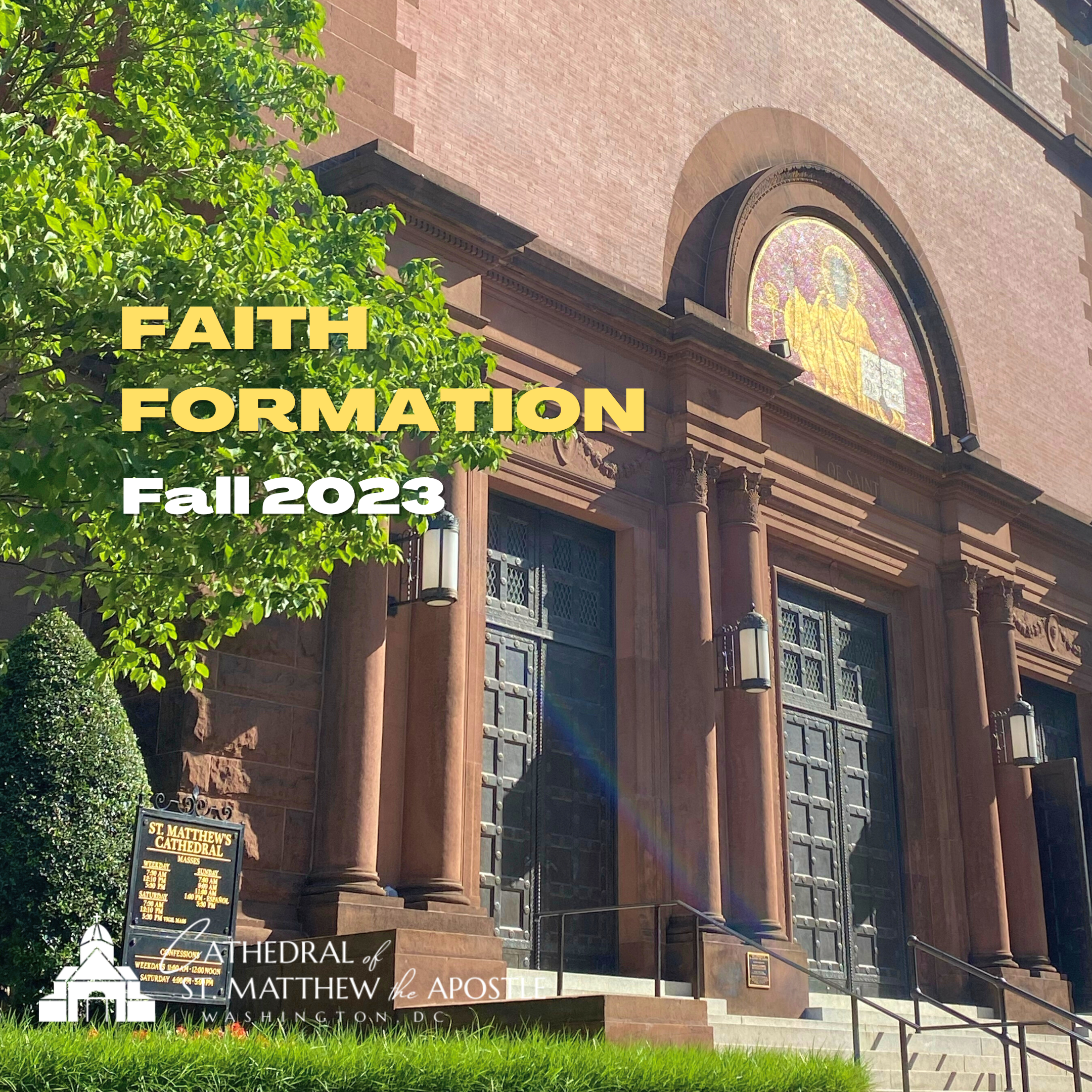 Our three in-person series are taught or led by L.J. Milone, St. Matthew's Faith Formation Director, and meet in the Great Hall.