Green Team Cleans up Kingman Island
May 5, 2023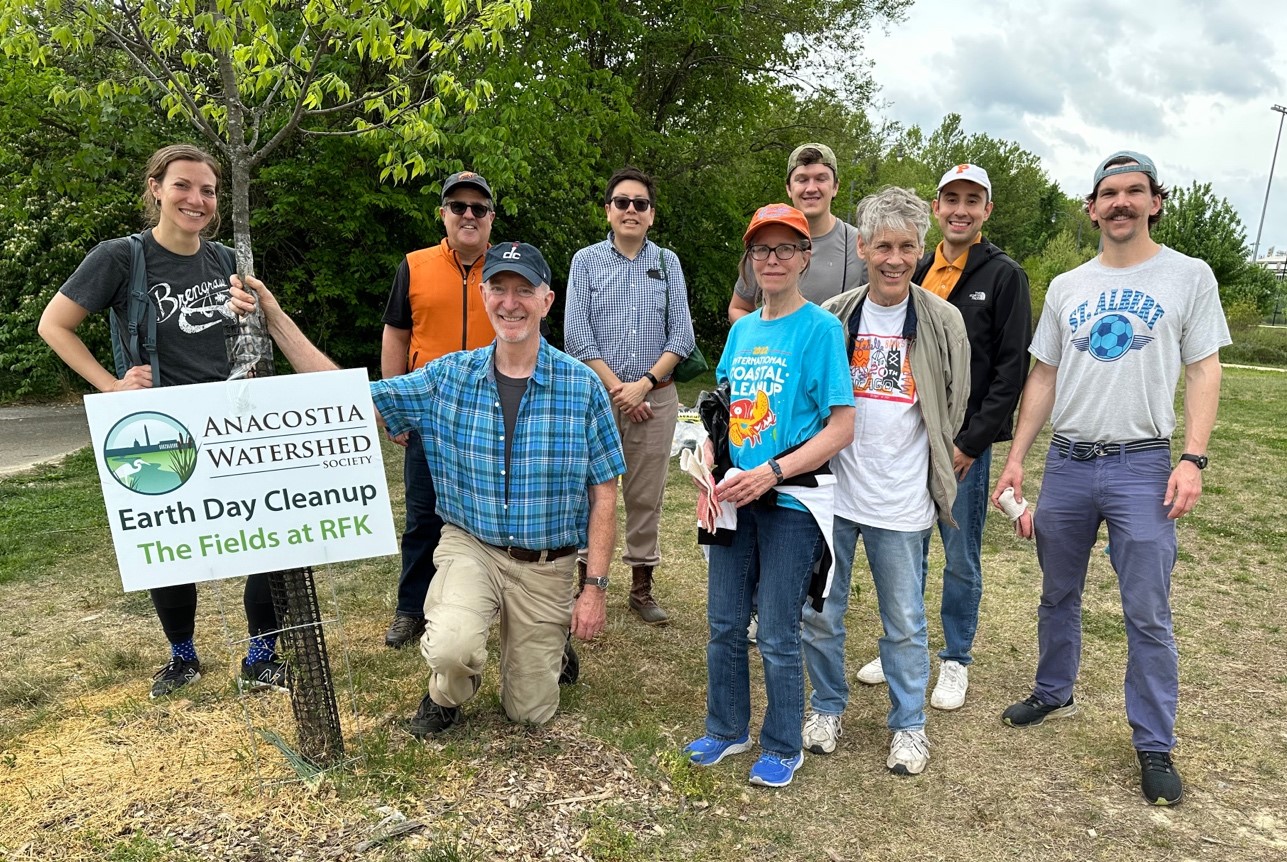 "We cannot allow our seas and oceans to be littered by endless fields of floating plastic.  We need to pray as if everything depended on God's providence, and work as if everything depended on us." (Pope Francis, 9/1/18)
On Earth Day, Saturday, April 22, 2023 a hearty crew from the St. Matthew's Creation Care Green Team turned their faith into action by joining other volunteers in the Anacostia Watershed Society Earth Day Clean-up.
The team focused on a section of the riverbanks along Kingman Island. The raft of floating plastic bottles and debris was both stunning and distressing--a grim reminder of the need to heed the call of Pope Francis to change our patterns of consumption and eliminate single-use plastics from our lives.
Restoration of the Anacostia River is an ongoing commitment of the Green Team, and this was our fourth year of our participation in this event.