Effortlessly Happy flierDownload
Spiritual Liberation, and Happiness Here and Now
In this series, we will explore Jesus' way of spiritual liberation and how he teaches us to be happy here and now regardless of life's circumstances by reflecting on the sayings, parables, and discourses of Jesus in various translations and through the Greek original text.
We will focus on the main practice of the Gospel, which Jesus calls "faith," "repentance," "losing self," and "poverty of spirit." Jesus teaches a practice of consciously being in the present moment, letting go of thinking, accepting life, surrendering to God, and abiding in the reality of God. Christian tradition calls it contemplation, silence, stillness, presence, and nothingness.
We will examine how Jesus sees the ego and what he recommends we do with our egos as well as with our pain.
Ultimately, Jesus shares his own bliss in God with us; he invites us to enter into his own joy right here, right now.
Meeting Dates
The course meets Tuesday evenings from 7 to 9pm on the following dates:
May 2, 9, 16, and 30
June 6 and 13, 2023
Meeting Location
Meetings are held in the East Conference Room.
Contact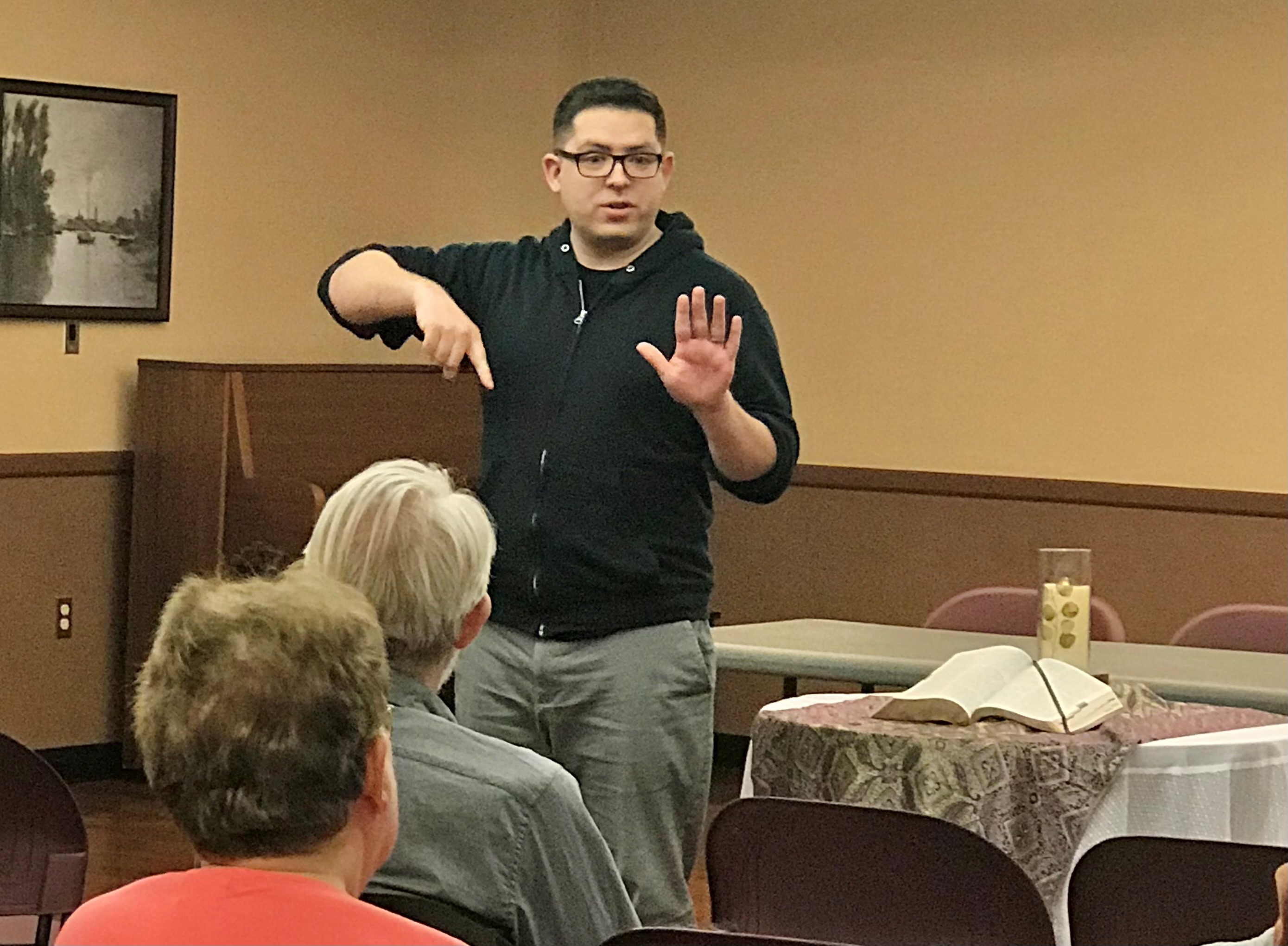 For more information contact L.J. Milone, Director of Faith Formation and teacher of the series.