Cathedral Hospitality Ministers assist in a variety of ways at Mass and other liturgies and special events in the Cathedral. Ministers of Hospitality truly present the face of the Cathedral to the many who come to worship as part of our faith community. During our liturgies, these ministers are responsible for greeting and welcoming, helping those with special needs, gathering the assembly donations, selecting those to present the assembly gifts, assisting at Holy Communion, distributing programs and bulletins, and providing other assistance and/or information where needed. Ministers of Hospitality also assist in a variety of ways during special events held in the cathedral.
Who Can Serve
Any male or female 18 years of age or older who has received introductory training in the ministry or has attended a parish workshop on the ministry may serve as a Minister of Liturgical Hospitality. Volunteers are encouraged to consider serving during the week or at the weekend Mass that they regularly attend. Schedules can established in cooperation with the ministry volunteer, hopefully with some degree of regularity.  
History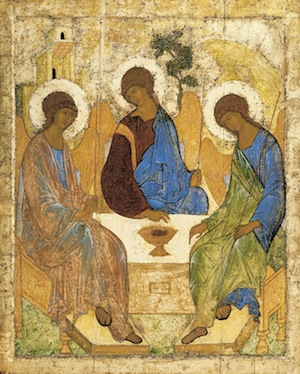 The Liturgical Hospitality Ministry is an ancient one in the life of the Church and finds its origins in one of the former minor orders of church offices, namely the office of porter or one responsible for welcoming guests at the door of the monastery or church or other ecclesial structure. Over time, this function was performed by laypersons not directly in line to become ordained ministers of the Church.
This ministry in the past has been typically performed by men, often members of some male church organization such as the Holy Name Society, the Knights of Columbus or similar organization. In service of the liturgy of the Mass, those performing the function came to be known as ushers, much like those performing similar roles in theaters, concert halls and similar venues.
In the renewal of the liturgy from the Second Vatican Council, this ministry has undergone a further transformation. Now the ministers are called to perform tasks intended to foster the community's full participation in the liturgy from the time one enters the house of God to worship. This ministry focuses hospitality in all its forms to convey a much different sense of its new and larger role.
Formation/Training
Once or twice annually, a training/formation session is scheduled to provide guidance to those new volunteers interested in performing this ministry. 
Ministry Leaders
To be announced
Contact
For For more information and/or to volunteer for this ministry, please email ministries@stmatthewscathedral.org.