Tue., June 25, 2019 8:00am ·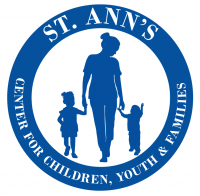 Please join the Catholic Business Network of Washington D.C. for monthly breakfast receptions in the Great Hall of St. Matthew's Cathedral Rectory. On Tuesday, June 25 from 8 to 9:30am, CBN-D.C. welcomes as guest speaker Sister Mary Bader, CEO of St. Ann's Center for Children, Youth and Families.
To register, visit www.cbndc.org or contact Justin Silvers at 202-957-5188 or jsilvers@cbndc.org..
The Catholic Business Network of Washington D.C. (CBN-D.C.) is an independent nonprofit organization bringing together businesses and individual professionals to create valuable business and networking opportunities through monthly networking receptions and an annual gala.
All fundraising efforts from CBN-D.C.'s events and sponsorships go to support students in need at Catholic schools in Washington D.C., through scholarship and grant opportunities for students in need.
Red Line Metro access is two blocks away at Farragut North. Underground and street parking is available.
To access the Great Hall, please enter via the drive way entrance to the right of the Cathedral and proceed upstairs after check in.
Breakfast is provided by LaPrima Catering.