Repeats every week every Wednesday until Thu Jan 30 2020 except Wed Oct 23 2019, Wed Jan 01 2020, Wed Jan 08 2020, Wed Jan 22 2020, Wed Feb 26 2020, Wed Mar 11 2020, Wed Apr 08 2020, Wed May 06 2020.
Wed., October 9, 2019 7:00pm ·
Join us as our Cathedral seminarians lead us each Wednesday evening in the West Conference Room at 7pm in breaking open the Scripture readings for the upcoming Sunday. All are welcome to these weekly evening sessions of reading aloud the coming Sunday's readings and discussing the Good News we hear and its relevance to the Christian life.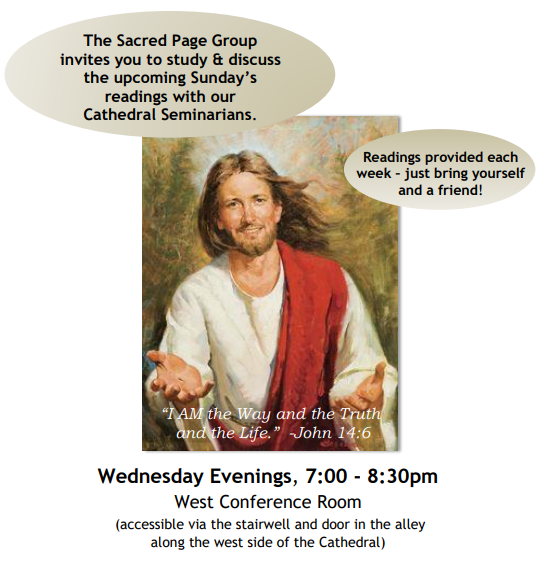 For more information, email sacredpagebiblestudy@gmail.com.