Sun., November 24, 2019 11:30am ·
On Sunday, November 24 at the 11:30 am Mass Msgr. Jameson and other St. Matthew's clergy will confer a blessing of engaged couples. After the homily, all the engaged couples present will be invited into the sanctuary for the blessing (and a beautiful photo op!). After the blessing, couples will return to their seats for the remainder of the liturgy. All engaged couples scheduled to be married at the Cathedral or being prepared by a Cathedral clergy member, are welcome to participate in this joyful celebration. Families and friends are welcome, as well.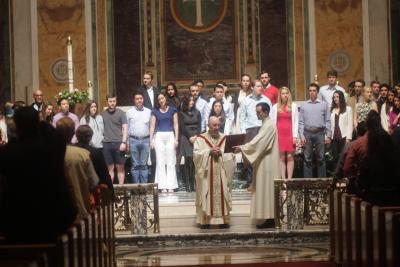 FIND OUT ABOUT WEDDINGS AT THE CATHEDRAL.