Sun., December 8, 2019 3:30pm ·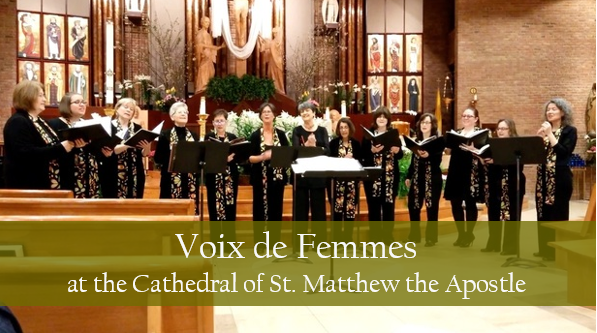 Our Inaugural Season of Recitals and Concerts celebrating the completion of the Great Organ of the Cathedral continues on Sunday, December 8 at 3:30pm with Magnificat!,a concert by the women's chamber group of Maryland, Voix de Femmes.
Voix deFemmecelebrates the Feast of the Immaculate Conception with a performance featuring the Magnificat by French composer Roger Calmel, and works by Sarah Quartel, Patrick Hadley, Joshua Himes, John Rutter, Eleanor Day and Lana Walter, under the direction of Annick Kanter-Saint Hubert with organist, William Wisnom.
This one-hour concert is free and open to the public.