Sun., February 21, 2021 3:30pm ·
Join us Sunday, February 21 at 3:30pm for a recital by David Brian Lang, free and open to the public, and livestreamed on the Cathedral YouTube channel.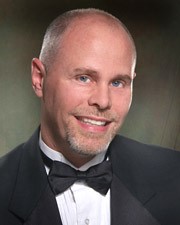 Organist David Lang will present a 50-minute concert on the recently completed Lively-Fulcher Great Organ on Sunday, February 21 at 3:30pm. We are so pleased once again to give our parishioners and the greater Washington, DC community the opportunity to hear marvelous music in a concert setting.
Featured composers include Johann Sebastian Bach, Pietro Yon, Felix Mendelssohn, Ralph Vaughan Williams, William Mathias, Maurice Duruflé, and Louis Vierne. This concert will be both open to the public, with strict social distancing and CDC guidelines observed, as well as livestreamed on our YouTube channel. Seating areas will be roped off and face masks will be required to enter the Cathedral.
About the Artist
Since his 2000 arrival in the Washington, D.C., area, David Brian Lang has gained prominence as a leading professional accompanist, vocal coach, concert organist and choral conductor. He has prepared choruses for such venues as The Kennedy Center, George Mason Center for the Performing Arts and Wolf Trap. He has also worked with notable conductors, including Emil de Cou, Placido Domingo, Rodney Eichenberger, Marvin Hamlisch, Kurt Masur and Leonard Slatkin.
Now in his eleventh season as the artistic director for The Reston Chorale, Maestro Lang also serves as director of music for Saint Dunstan's Episcopal Church in McLean. He is a conductor for Encore Creativity for Older Adults and organist artist for Washington Hebrew Congregation.
Previously, Lang served as the director of music and master of the choristers for Saint John the Beloved Catholic Church in McLean, VA, as director of music for Saint Catherine of Siena in Great Falls, VA, and as organist for Saint John's Episcopal Church-Lafayette Square (Church of the Presidents), in Washington, DC.
Mr. Lang received his Bachelor of Music degree in choral education and sacred music from Appalachian State University in Boone, N.C. He received his Master of Music degree in organ performance from the University of Louisville. Mr. Lang is a frequent recitalist in states up and down the eastern seaboard and throughout the south.
Contact Thomas Stehle, Pastoral Associate for Liturgy and Director of Music Ministries, for more information.