Mon., May 17, 2021 (All day)

to

Fri., May 21, 2021 (All day) ·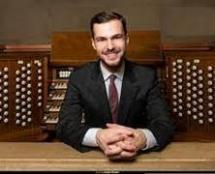 To celebrate the second anniversary of the rededication of the completed and fully realized Lively-Fulcher Great Organ of the Cathedral of St. Matthew the Apostle, we will present a bouquet of five splendid newly-recorded organ pieces, with a 6am posting of each selection each day from Monday, May 17 through Friday, May 21, 2021 on the Cathedral's YouTube channel.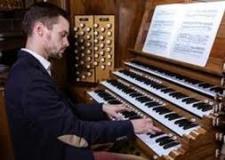 Join us each morning at 6am or anytime thereafter to hear a virtuosic organ piece performed by Nathan Laube, our 2019 Great Organ Dedicatory Recitalist, recorded in the Cathedral earlier this spring. The recordings are impeccably engineered and edited for an optimum virtual recital experience. YouTube links to the recordings will be shared each day on our Facebook page. Don't miss this!
Works and Composers, Day-by-day
Monday, May 17
Harmonies Poétique et Religieuses S. 173, No. 7
Funérrailles
Franz Liszt 1811 – 1886
Transcription by Nathan Laube
Tuesday, May 18
Trois Pièces pour Grand Orgue
Fantasie en La
César Franck 1822 – 1890
Wednesday, May 19
L'Orgue Mystique
Epiphania Domini Op. 55, No. 7
Charles Tournemire 1870 – 1939
Thursday, May 20
Pastorale pour Orgue
Jean Jules Aimable Roger-Ducasse 1873 – 1954
Friday, May 21
Symphonie pour Grand Orgue No. 5, Opus 42, No. 1
Allegro Vivace
Charles-Marie Widor 1844 - 1937