World Youth Day Pilgrimage 2023
August 25, 2023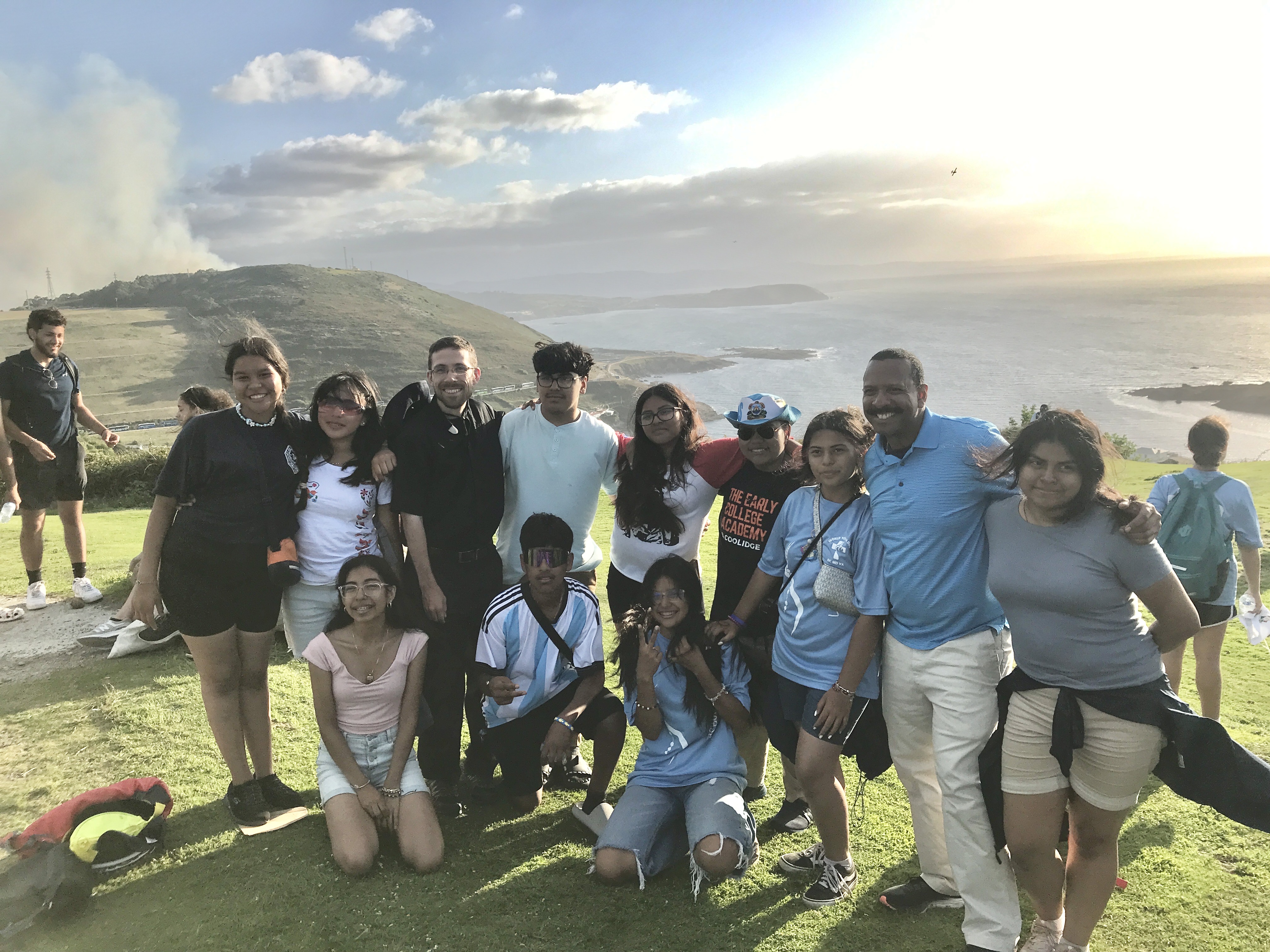 WYD Lisbon 2023 | July 29 - August 13
Twelve youth from our parish—Sergio, Jenny, Cynthia, Jaasiel, Janela, Jocelyn, Lesley, Luduim, Marely, Marilyn, Mia & Bryan—as well as Fr. John Benson, Parochial Vicar, and parishioner Robert Torres, joined youth from two other local parishes on a two-week World Youth Day pilgrimage in Spain and Portugal.
Following our Pilgrims
The video recap of the pilgrimage follows their spiritual trek.
Beginning in Barcelona on July 29, they traveled westward across northern Spain, with stops including Montserrat, Barbastro, Javier, Zaragoza and Salamanca. Then they crossed into Portugal and arrived for the Vigil with Pope Francis on August 5 at Campo de Graça, Lisbon. Highlights in Lisbon included the Church of St. Anthony of Padua marking the saint's birthplace.
Moving up the coast of Portugal, the group visited the shrine at Fatima. They participated in an outdoor Eucharistic celebration for over 8,000 U.S. WYD pilgrims in A Coruña, Spain, before heading back to Madrid, stopping in Avila along the way.
Thank you!
Thanks to all the benefactors who made the pilgrimage possible for our youth!
Catholic Standard coverage