Why are You Passionate about Creation Care?
by Simone Seym
November 13, 2020
"When I was five years old, I remember sitting on a bench behind the house towards the garden...
and being in awe with the beauty of the firmament, the stars, the moon, the universe. In the Book of Genesis, my most beloved reading is in the Easter Vigil, God "saw how good it was". The seven-day creation account in Gn 1:1-2:3 speaks of a God whose mere word creates a beautiful universe in which we human beings are an integral and important part. Pope Francis, in his second Encyclical Laudato Si'- On Care for our Common Home (2015) invites and encourages and urges us to an inclusive dialogue about how we are shaping the future of our planet and accompanies us on the path to an ecological conversion.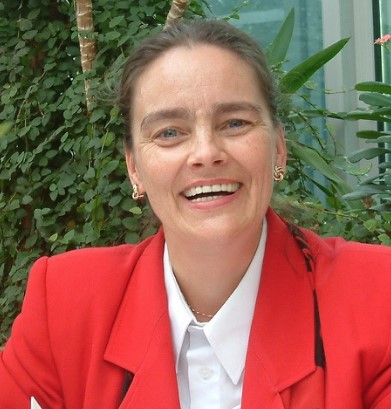 Dr. Simone Seym, St. Matthew's Co-Coordinator of the Creation Care Team, has been a Cathedral parishioner since 2011, and also serves as a Lector and an EMHC. Simone joined the Creation Care Team in Fall 2019 and serves as Co-Chair since March 2020. In 2020 she also became a certified Laudato Si'Animator (LSA) with the Global Catholic Climate Movement (GCCM) and successfully completed the Laudato Si' and Integral Ecology online course with the Franciscan General Office for Justice, Peace and the Integrity of Creation (JPIC) in Rome.
Simone invites you to join St. Matthew's Creation Care Team, to encourage a deeper awareness of our duties to God's creation and to take action at the individual, state, national and global level with a focus on prayer, ecological conversion, energy efficiency, conservation, and advocacy efforts.To learn more, visit the Creation Care page. If you have further questions, please feel free to contact our Co-Chairs of the Care for Creation Team, Simone Seym and Phil Downey. You may also contact Fr. John Benson or Norma Canedo.
__________________________________________

Called to Serve
by Norma Cindy Canedo
April 29, 2020
"When I look back on my plans after graduating college,
I always laugh to myself thinking that the Lord had a different path in mind for me; one that I am most grateful for and recognize as an answer to my prayers. I could share many insights as to what I have learned, experienced, and witnessed at St. Matthew's all these years, spanning from being a child-parishioner to a young adult parishioner and parish staff member.
Three of the greatest gifts that have come from working with the Social Justice & Community Service Ministries are the embodiment of examples of faith, dignity, and love of neighbor. One is having been able to meet and form relationships with the individuals and families we serve through our ministries. In them you encounter the great dignity of their humanity and many exemplary models of a strong faith and trust in the Lord. Likewise, one will see this in the "servers", the volunteers, those who may be doing well, or maybe not so well, but regardless of their personal situation are still thinking about the welfare of their neighbor.
View the full post ⇒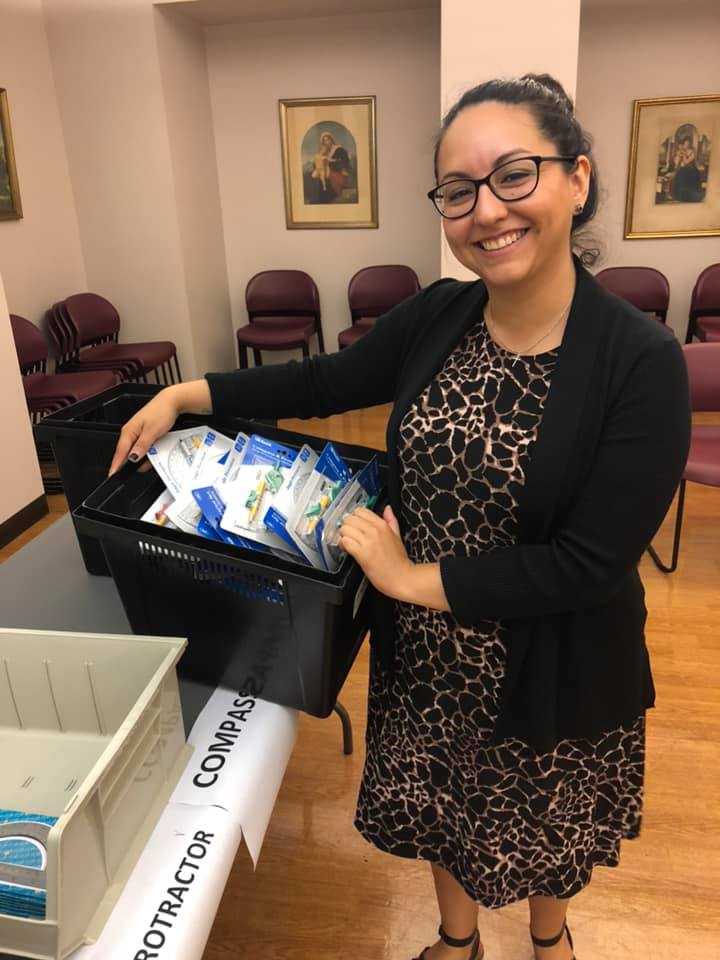 St. Matthew's Coordinator for Social Justice & Community Services, Norma Canedo, has been a Cathedral parishioner since young childhood, celebrating her sacraments here and even attending her sister's (small) Cathedral wedding during the pandemic! Norma joined the Cathedral parish staff in 2011 where she continues to distinguish herself with a heart for the poor and a willingness to work hard to serve them. Norma shares this reflection on her years of serving our parish community, and inviting others to do the same. Norma invites you:
If you are interested in volunteering in the Sidewalk Ministry, we are looking for lunch donors and for servers. Monetary donations are also greatly appreciated for the Homeless Ministry as we will continue distributing clothing, underwear, socks, and toiletries along with the donated lunches. You may also support our Emergency Assistance Program, which helps parish families in need with their outstanding bills. To learn more, contact Norma Canedo, Coordinator for Social Justice. You may also contact Fr. John Benson.
__________________________________________