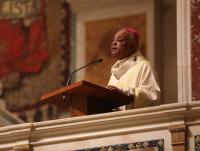 Click on photo for videos
of Holy Week and Easter
2020 liturgies
at the Cathedral!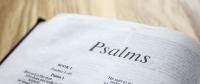 Click on photo to pray
a psalm line for
each of the 50 days
of the Easter Season.
Sunday Mass Livestreams
Daily Mass
Mass in Spanish
Homilies from St. Matthew's Priests
Sunday Mass Music for Reflection
Spiritual Communion
Stations of the Cross
Daily Prayer Periodicals
Prayer Apps
Prayer Practice
Liturgy of the Hours
Eucharistic Adoration
Catholic Information Center - livestream weekdays at 10am on their YouTube channel.
Livestream Fridays at 8pm - by 270 Catholic Young Adultson Fridays at 8 pm on their Facebook page.
Plenary Indulgence
The gift of special Indulgences is granted to the faithful suffering from COVID-19 disease, commonly known as Coronavirus, as well as to health care workers, family members and all those who in any capacity, including through prayer, care for them.
Prayers for Protection